WHY YOU'RE HERE:
You want a RELATIONSHIP, not a date.
You want to GET OFF the DATING TREADMILL.
You HATE going on dates with NON-SOULMATES.
You want a REUNION with your SOULMATE, not a date.
You want to FIND YOUR SOULMATE ONLINE REALLY QUICKLY.
You want a SOULDATE, not another "Oh-God-Can-I-Leave-Yet".
You find online dating nerve-wracking and you want the Hell out.
You want to DATE YOUR SOULMATE, not some turkey who is NOT your soulmate.
You want to believe it's possible to trust and love and find your soulmate before you die.
You want it to be a NO-BRAINER for you and your soulmate to EASILY FIND and RECOGNISE EACH OTHER.
Dear Soulmate-Seeker:
I can show you:
HOW TO FIND OUT, WITHIN 24 HOURS, IF YOUR SOULMATE IS ALREADY ONLINE WAITING FOR YOU (Bonus: You can do it without revealing anything about yourself, without uploading any photos and without writing a single line of text in your profile. I am not making this up. I didn't believe it at first, either.)

HOW TO MAKE SURE "THE ONE" RECOGNISES YOU ONLINE (almost everyone gets this wrong)

HOW TO AVOID MAKING THE SINGLE, CRITICAL ONLINE DATING MISTAKE THAT ALMOST EVERYONE IS MAKING
YOU NEED TO KNOW:
1) It's REALLY worth it because our relationship with our intimate partner is responsible for TWO-THIRDS OF OUR LIFETIME HAPPINESS!
2) These days, about ONE-THIRD OF MARRIAGES START ONLINE somehow. Hey, you're welcome.
3) You're doing it wrong. Hey, you're welcome again.
MAKE A STRONG CLAIM ON YOUR FUTURE:
PLEASE LET ME HELP YOU FIND YOUR SOULMATE BECAUSE I'M SO DAMN HAPPY WITH MINE!
Even if (ESPECIALLY if) you've GIVEN UP on online dating.
Your ticket on the Soulmate City Express: Say Hello
---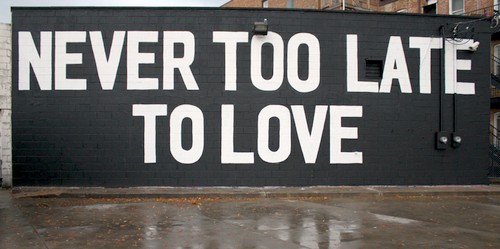 Someone you haven't even met yet is wondering what it'd be like to know someone like you.

Iain Thomas
I suspect the truth is that we are waiting, all of us, against insurmountable odds, for something extraordinary to happen to us.

Khaled Hosseini
There are lovers content with longing. I'm not one of them.

Rumi
P.S. "BUT YOU WERE LUCKY!"
As if I didn't already know that.
P.S. "BUT YOU HAD A UNIQUE EXPERIENCE!"
If I did, it's because I intentionally did unique things.
Because I knew "it would be worth it if I got it".
I got it.
And it was worth it.
Would you like me to show you how to do it too?